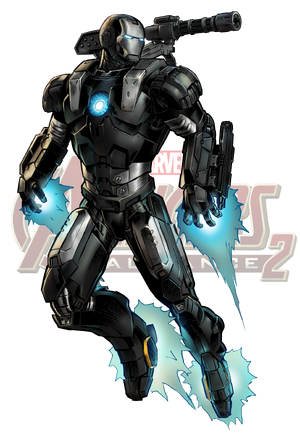 Class:
Story Appearance:
Spec Op 02: Captain America: Civil War

Organisations: S.H.I.E.L.D.
Note: These are the stats at Level 30 ***

| Name | Target | Damage | Type | Effect/s |
| --- | --- | --- | --- | --- |
| | | | | |
"War Machine is the very definition of a Blaster, with a cornucopia of high-damage attacks for single targets and whole teams. Depending on his loadout, foes will find their armor pierced, their defenses down, and a man who resupplies in a heartbeat."
Ad blocker interference detected!
Wikia is a free-to-use site that makes money from advertising. We have a modified experience for viewers using ad blockers

Wikia is not accessible if you've made further modifications. Remove the custom ad blocker rule(s) and the page will load as expected.