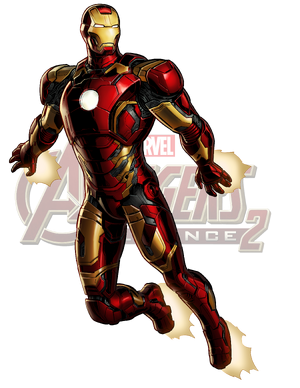 Class:

"Tony Stark built the first suit of Iron Man armor to save his own life, but the armor became more than that--it became a calling. When Stark realized that the deadly weapons his company was producing--weapons he himself had invented--were being proliferated with no system of accountability, he took it upon himself to protect the people he'd put in harm's way. Now he sees history echoing itself. Only this time? The weapons aren't bombs, they're people. They're his friends. Tony had hoped that the Avengers would be a powerful force for good in the world--and at times, they have been. But there has also been collateral damage. Casualties, and mistakes, and destruction on an unparalleled scale. They need oversight. They need to take responsibility, or Tony fears the very people they've been trying to protect will turn on them. Worse? They might be right to."
Story AppearanceEdit
Spec Op 02: Captain America: Civil War

Organisations: S.H.I.E.L.D.
Note: These are the stats at Level 30 ***

| Name | Target | Damage | Type | Effect/s |
| --- | --- | --- | --- | --- |
| | | | | |
"Using a more tactical approach, Iron Man starts each wave fully shielded. This allows him to focus on disrupting enemies and supporting allies on the battlefield. Don't worry, Iron Man still blasts his enemies into oblivion with clever use of his disruptors, unibeam, and devilish charm."
Ad blocker interference detected!
Wikia is a free-to-use site that makes money from advertising. We have a modified experience for viewers using ad blockers

Wikia is not accessible if you've made further modifications. Remove the custom ad blocker rule(s) and the page will load as expected.