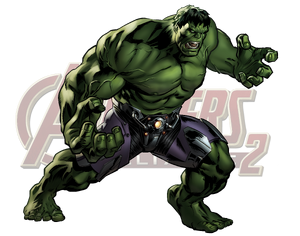 class

Story AppearanceEdit
Spec Op 02: Captain America: Civil War
Organisations:
Note: These are the stats at Level 30 ***

| Name | Target | Damage | Type | Effect/s |
| --- | --- | --- | --- | --- |
| | | | | |
"As his Rage builds, the Hulk's Attack and Defense stats actually increase, making him a hard hitter who's hard to take out. It only gets worse when he expends his Rage on attacks that do big damage and leave foes hurting for turns to come."
Ad blocker interference detected!
Wikia is a free-to-use site that makes money from advertising. We have a modified experience for viewers using ad blockers

Wikia is not accessible if you've made further modifications. Remove the custom ad blocker rule(s) and the page will load as expected.